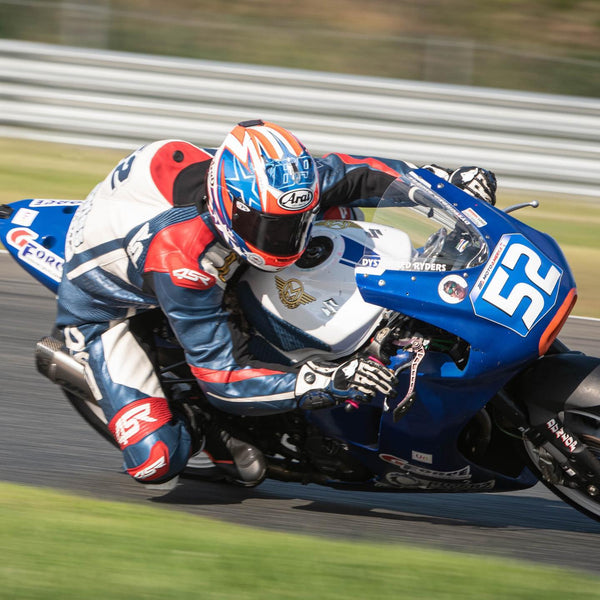 RACING IS OUR DNA
We cannot wait to hit the track and shred every apex we can. We are Engineers who Race, not just Race Engineers. Come see what drives us.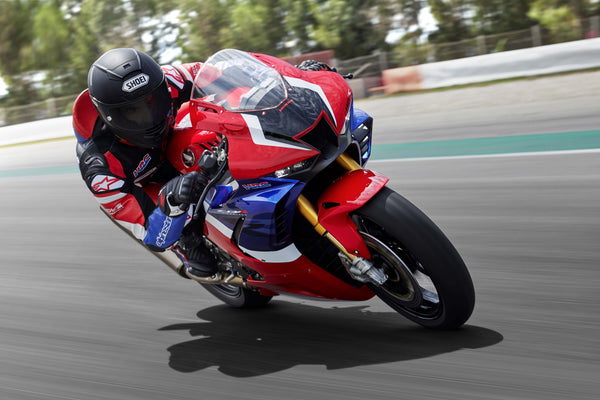 RIDING IS OUR PASSION
Whether it's on the street, track, dirt, snow or water, we enjoy all aspects of Powersports. Come ride with us!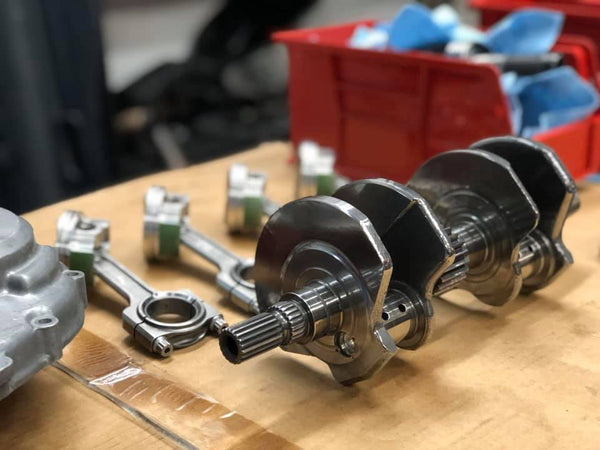 LEGENDARY
The G-Force pedigree is legendary. We have been building race winning engines for over 30 years. Have your bike serviced by the legends themselves.
I was immediately impressed with the wealth of knowledge Mike posessed over a lifetime of designing and evaluating motorcycle components. I learned things from Mike about Manufacturing, Design and Analysis I could have never learned in the classroom. I would truly consider Mike to be a principle expert in his field.
Matthew Varni - Engineer
There are numerous engine builders in the San Francisco Bay Area, but when it came to build my motor I looked no further than Mike Norman. He is meticulous and relentless when it comes to extracting every last horsepower from a motor without sacrificing reliability.In addition, Mike explained every decision he made so I remained informed and educated concerning the build process. Mike has been a central figure in the local racing community and there is a long list of satisfied racers with the results to back up the work that Mike puts into his craft.
Ian Gillies - Graphic Illustrator
I was hearing Mike's name, and the name of G-Force, his engine development business, with increasing frequency. The rumor was that he was building the fastest engines in the class by a significant margin. Until a good rider was on one of those bikes, I was not going to worry, though. 2000 was the pivotal year when I was forced to worry, because one or two riders had developed their skills to the point where they could capitalize on the performance of the engines Mike built. I won the 2000 class championship, but it was very clear at the end of the season that the performance of Mike's engines, and the riders using them, meant change was coming in a big way.
Robert Kennedy - PhD
I have worked with Mike on a variety of projects over the past 2 years. His ingenuity and dedication to problem solving really impressed me. His understanding of motors and mechanical issues and the level of detail he attacks them with inspire confidence in his abilities. It has been a pleasure to work with someone who has a good understanding of 3D modeling and the CAD skills to back detailed designs. I would not hesitate to work with Mike again given the chance.
Ian Smith - Engineer
Mike built the engines that I used in my last two seasons racing 250 Production with the AFM. The enormous power increase of these motors over stock (or anything from other 250cc builders) brought me quickly to the front of the pack and got me a few trophies. Without the engines Mike built I don't think that would have happened. What I didn't know when I got the motors was that they came with continued access to Mike's expertise and technical and personal support that went way beyond expectations. Through that experience I got to know him and became impressed by both what a skilled, creative engineer Mike is and his personal integrity. Mike stands behind the work he does and the people he works with in a way that is truly exceptional.
Adam Kilnger - Researcher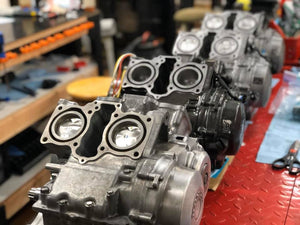 engine production
Once we've built an engine, we tend to get numerous requests for that same engine. You will often see production lines of popular engines for customers from across the globe.
Quality Craftsmanship
Since inception in 1989, G-Force has quickly become the standard to aspire to for race engine building. We bring over thirty-three years of experience to the motorcycle industry. Committed to the constant improvement of the modern engine, always staying open to new ideas and willing to test them in the name of performance.
We are not satisfied until we win races, set lap records and come home with the championship.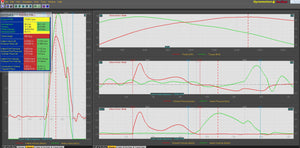 computer simulation
We use engine simulation software extensively to help guide our development in the right direction in the least amount of time.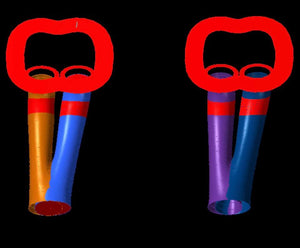 Port digitization
Once we have successfully modified the perfect port by hand, we digitize it for later use in 5-axis CNC Porting.
Map
11321 Trade Center Drive
Unit 210
Rancho Cordova, CA 95742
(916) 469-9213
Tuesday - Friday, 10:00 to 6:00
Saturday, 10:00 to 4:00
Sunday, Closed